Kyokill Digital Editions
Own a piece of the retro-future as interpreted by Kyokill Corporation. Be the envy of your virtual network as you adorn the walls of your pleasurecraft listing on the shores of the metaverse.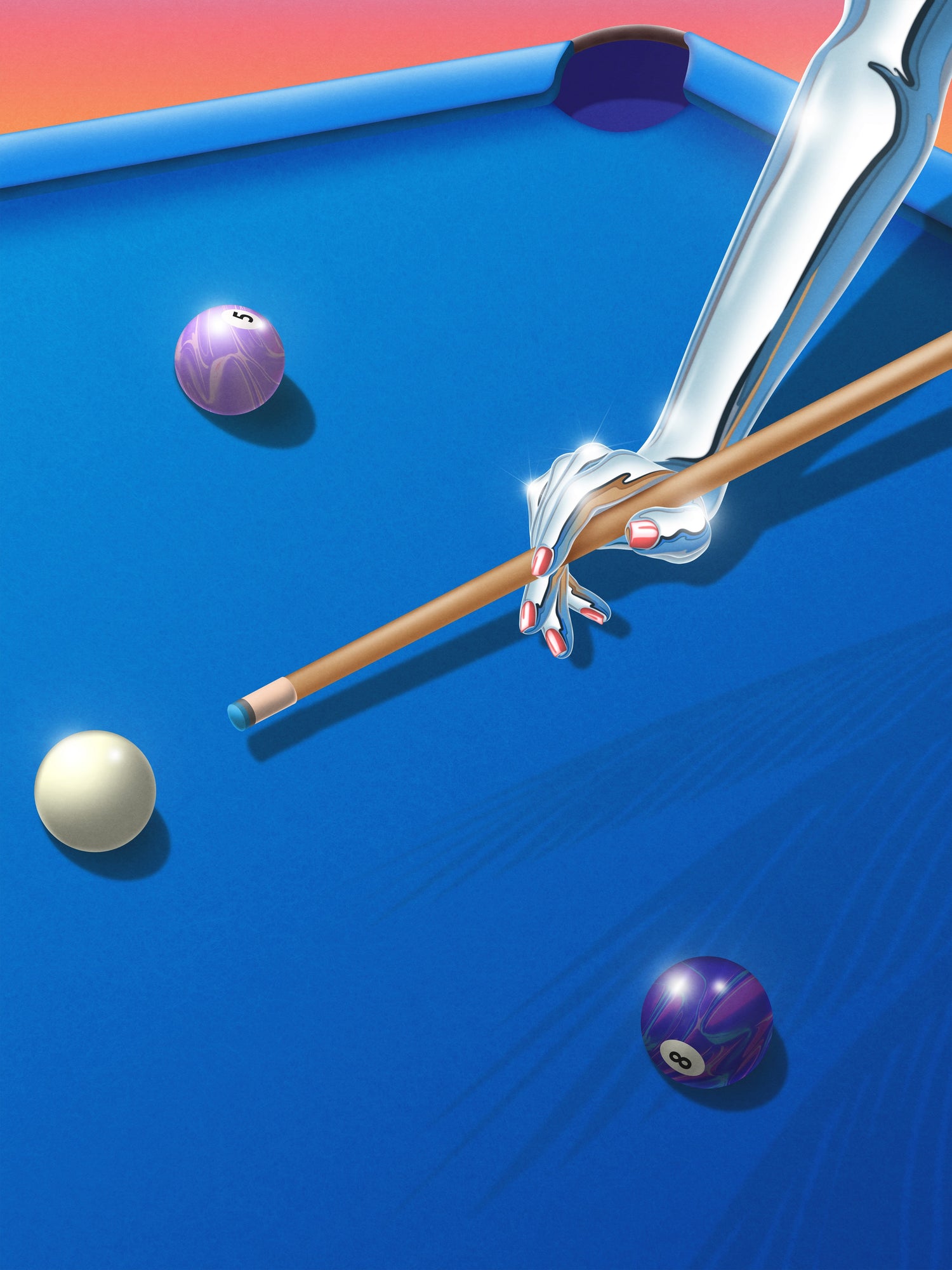 Advanced Leisure
A new frontier for the Kyokill Corporation: Advanced Leisure.
Rack 'em up and get ready to feel the burn.
Browse Secondary Marketplace
Let's get exclusive
Gain entry to the Motel Kyokill Penthouse Suite by owning a highly sought after 1/1 Kyokill digital edition.
Available via Foundation & Makersplace.
Collect at your leisure
Enhance your collection with a limited edition Kyokill original artwork.
Every owner receives a complimentary Motel Kyokill room key (valid for all sorts of perks).

You'll find the latest Kyokill limited digital editions via our Curated page.
Secondary market editions can be found via KnownOrigin or Opensea.
Looking for something different?
Things get a little experimental over on the Tezos blockchain.
Take things underground and grab a piece or two on the low over at OBJKT.com.
Kyokill anything
Bring your NFT collection to life with a Kyokill custom.
From Apes to Zunks, Kyokill up your favourite jpeg, or commission a new original artwork for yor web3 space.
Available for any and all derivatives, remixes and custom artwork.
Take things up a notch
Want to see what projects feature Kyokill thus far?
Need an artist for special editions or specific traits?
Looking to talk turkey on a full-scale project?
Kyokill has featured in multiple projects over the years & is always looking to create synergies with leading builders in web3.